Maybe I didn't invent this, but I made one tonight: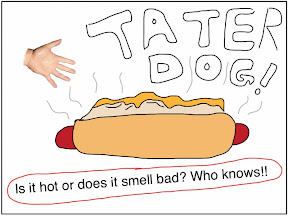 It's a hot dog with mashed potatoes, mustard, relish, mayo, ketchup, cheese and sour cream.
Also, I have trouble with puffy letter "R's." <-- I have no idea if the punctuation in there is correct.
- Posted using BlogPress from my iPad 2, the best sequel ever.